I am re-posting a project I did in 2008. It's an advent wreath. I had a friend ask about it today, so I thought posting it here would help her see how it's done.
It's not that difficult to make, and like all advent calendars -- lots of fun for kiddies to open each day :-)
Ok, you'll need some paper towel rolls, a sheet of 12x12 cardboard, paint (if desired), tissue paper, strong glue, patterned paper and some number stickers.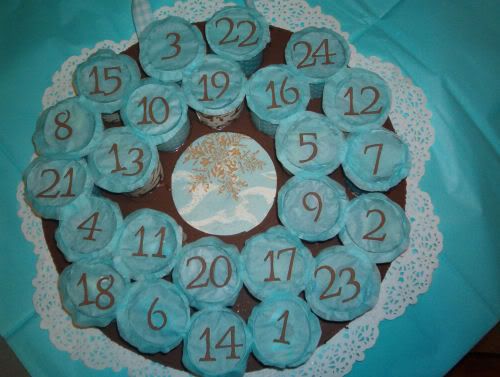 Take a 12x12 circle of cardboard. I painted mine brown. I also cut out the center of the big circle, but filled it in again with some pp.
The "holders" are paper towel rolls cut into pieces. You can cut them 1-inch high, but mine were 1 1/2 because I had 4 treats to fit in each.
We painted the inside of the rolls and cut 1x6 inch strips for the outside. Glued them down with some tacky glue and let them dry well before I added treats.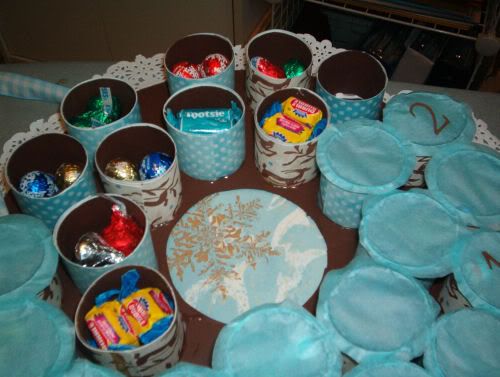 The tops are made from tissue paper. I just cut some freehand circles, added some tacky glue around the edge of the rolls and pressed the tissue paper over the top. I actually had to add more glue and another layer of tissue paper as I could see through them.
I added numbers using my Cuttlebug dies and punched 2 holes to add some ribbon for hanging. Wait until the glue sets before hanging.